JoAnne Cokayne (Crawford) - 12 August 2020 -





I have known Lorette for many years and she is one of the most credible individuals I have encountered. She is highly competent and her Integrity is beyond reproach. I highly recommend Lorette as a partner if your business requires high Compliance and above-average service.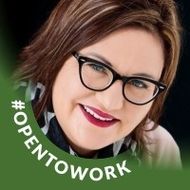 Juan Engelbrecht - 20 April 2020 -





I have been making use of SAVVIC Statutory services since 2012. The service from Lorette and her team has always been exemplary and quick, supported by sound industry knowledge.
Rose Graham - 19 October 2018 -





Lorrete provided us with super efficient service. In a nutshell "friendly, professional efficient".
Nceba Wildskit - 11 January 2018 -





I would like to rate the excellent services of Lorette Terry. Very professional, efficient and kindliness.
Maryna Smith - 05 December 2016 -





My business is based in Cape Town but I use only Lorette and her team in Port Elizabeth for all my secretarial services requirements. The commitment and level of professionalism coupled with excellent advise that I have received from them can't be matched. Thank you SAVVIC for allowing me to concentrate on the accounting side of my clients' business affairs as I can entrust you with all secretarial related services to be performed.
Janet Alison Pereira - 30 November 2016 -





I have been dealing with Lorette for over 5 years. Her service is incredible and advice spot on. I would recommend her services to anyone in business looking for professional assistance in her line of expertise.
Antoinette Venter - 28 November 2016 -





Based on personal experience I can confidently say: Excellent, efficient service. Savvic Statutory Services always have excellent knowledge of any new developments in their field and they always goes the extra mile to assist their customers.
Erna Basson - 28 November 2016 -





What a delight to work with Lorette and her team. Lorette handles all statutory services for all of my business portfolios and does an amazing job. Thank you Lorette for making my life easier.
Keith Bowler - 28 November 2016 -





I have found the service I have received from Lorette and her team as nothing short of exceptional. Our group of companies have utilized the services of Lorette since the inception of Savvic Statutory Services and can highly recommend Lorette to any prospective company looking for the unique skill set that Lorette and her team offer - Ironman South Africa
Using this site means you accept its
terms
| Copyright © 2022 SAVVIC, Port Elizabeth, South Africa
| website by